About TRN Group
Civil Engineering & Haulage Contractors
TRN Group (TRN) is a family owned company which has been operating in NSW for over 50 years and has grown to incorporate quarrying, civil engineering, bulk earthworks, haulage and plant hire.
TRN is well known and respected for our work on many residential and industrial subdivisions and quarry operations, and highly regarded for our rigorous commitment to delivering quality and reliable service.
This has made us a trusted provider of choice for leading development companies including DartWest Developments, A.V. Jennings, Mirvac Homes (NSW), Crownland Developments, Dahua Group, Landcom, Cornish Group and Greenfield Developments, to name a few.
Our company has a long tradition of personalised service and fields an extensive fleet of high-specification vehicles, made up of over 400 items of plant and equipment.
These are expertly serviced and maintained by our highly trained and experienced team of mechanics, with the additional resource of an in-house rapid response team available to service onsite plant and equipment in the event of breakdowns.
Staffed by a diverse team of skilled and experienced personnel and offering integrated civil, haulage, quarrying and plant hire businesses, TRN has the capabilities to satisfy the most comprehensive requirements on any project and is a member of the Civil Contractors Federation, the peak body representing Australia's civil construction industry.
Our People – Your Asset
Machines and capabilities are something all companies can offer. But the way in which they provide them is what truly lets you know you're in good company.
TRN's ability to assist in building and supporting communities with those developing them comes in great part from the firm foundations we have established in building and supporting our own strong and very diverse company culture.
Our long-term and long-serving workforce is made up of several generations of family and employees who are all passionate in delivering the best for our clients because to them, their job is more than just a job.
Driven by the increasing complexity of systems and the competitive nature of our business, TRN is continuously seeking improved methods of project management and implementation.
Mindful of the welfare of our people, TRN has in place a well established, accredited Integrated Management System (IMS) which incorporates Environmental, Occupational Health and Safety and Quality Management; Quality Assurance accreditation to AS/NZS 4801 Occupational Health and Safety; ISO 14001 Environmental Management, and ISO 9001 Quality Management.
TRN Group is proud to have an outstanding safety record which features below-industry standard Lost Time Injuries (LTI).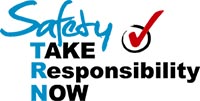 Supporting environmental sustainability
TRN Group is committed to building new communities by building on good practices and actively pursues continual improvement and prevention of pollution to achieve ecologically sustainable development.
We conduct our activities in compliance with all relevant legislation, managing operational activities on site works in a way that prevents adverse effects on the local environment and enhances protection of the health and safety of our workers, customers and the communities in which we operate.
This commitment is a reflection of TRN's internal focus, from management to workers and site staff, in which all personnel have set responsibilities for the implementation and documentation of any matters related to environmental management.
Additionally, TRN uses recycled products wherever possible, including recycled slag, concrete, sand and aggregates, to provide environmental sustainability while delivering cost savings to our clients, and all of our equipment is continually updated and regularly serviced to lessen our carbon footprint via machine efficiency.
TRN Group is a productive and proactive company with many years' experience delivering the safe, effective, efficient and quality operations demanded in today's competitive market.
TRN Group started life in 1966 as TJ & RF Fordham Pty Ltd, run by brothers Terry and Ron Fordham with just two trucks and based in Camden in Sydney's south west.
When brother Neil joined them, TRN Haulage Pty Ltd was formed – a name based on the brothers' initials and reflecting the strong family ethos which underpins the business.
At first hauling road-building materials, TRN soon won a ten-year contract with a local earthmoving company and then bought three local cartage contractors to become one of the area's largest coal-hauling sub-contractors.
In 1989, TRN and two other companies formed Bulkhaul Limited (later Heggies Bulkhaul Pty Ltd) and won the major contract for coal cartage rights in the Burragorang Valley.
In 2000, by then TRN Group, the company moved to larger premises at Spring Farm and now supports numerous commercial and residential developers in Sydney's booming south west.